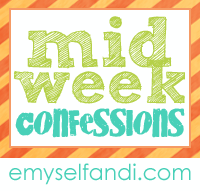 Here we go kids:
- we ran out of milk last night because I had a craving for milk after small group. So I used fat free half and half on my Lucky Charms this morning - not bad.
- I'm still on Hawaii time. It was hard to get up at 6 am on Tuesday.
- I'm addicted to Coca Cola. I keep telling myself I can only have one every couple of days yet I still have one every day. Once my current supply is up I am NOT buying any more.
- We invited friends over for dinner on Saturday. While I'm excited to see my friends, I'm also glad I have an excuse and motivation to actually clean my house. Charlie has started shedding - there's a lot of dog hair around.
- My husband works for Microsoft. I bought an iPhone. And I love it.
Hope you all have had a great week!